Our Animals are all given a brief time period of observation before they are placed up for adoption, allowing the staff enough time to learn behaviors and temperaments. If an animal is brought in as a stray it will be held for a minimum of seven days, not only to learn the animal but to allow the owners an ample amount of time to find them, then the animal is placed available for adoption. If an animal is given up by an owner it will be held for a minimum of three days and then placed available for adoption. All of our animals are given vaccinations preventing Kennel Cough, Parvo, and other virus as soon as they are brought into the facility. All dogs are tested for Heartworms, and cats are tested for Feline Leukemia and HIV.
Our Location and hours of operation are as follows:
1316 1/2 S Van Buren St
Marion
Illinois
62959
Telephone: 618-993-2991
We are open Monday thru Friday from 8am to 5pm
We are closed on holidays.
If you would like to make an appointment or if you have any questions you may call us at 618-993-2991, you may also contact us via email at marionac1@marionanimalshelter.com
ALL OF OUR ANIMALS COME EITHER FROM THE STREETS OF MARION, IL OR SIGNED OVER BY THE OWNERS. SINCE WE ARE AN ANIMAL CONTROL FACILITY WE ARE ONLY ABLE TO TAKE IN ANIMALS FROM WITHIN THE CITY LIMITS OF MARION, IL.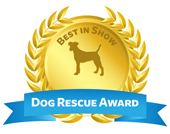 At our facility volunteers are always welcome, be it to help with the cleaning of cages, transporting animals to rescues or vet, feeding the animals or just socializing with the animals.
Donations are accepted as well.
If you would like to make a donation of supplies here is our wish list:
Liquid Laundry Soap
Bleach
Mr. Clean
Paper Towels
Cat Litter
Cat Food
Dog Food
Toys/stuffed animals
Litter Boxes
Blankets/towels/wash cloths
Dog Treats
Cat Treats
Small or Medium Wire Dog Crates (for housing cats)
Pet Taxis of all sizes